SO MUCH COOLER
The Oyster is nothing like your ordinary cooler. Every part of it has been meticulously engineered to balance space, weight, durability and thermal performance. The vacuum insulated system is patented and we call it DLTA™.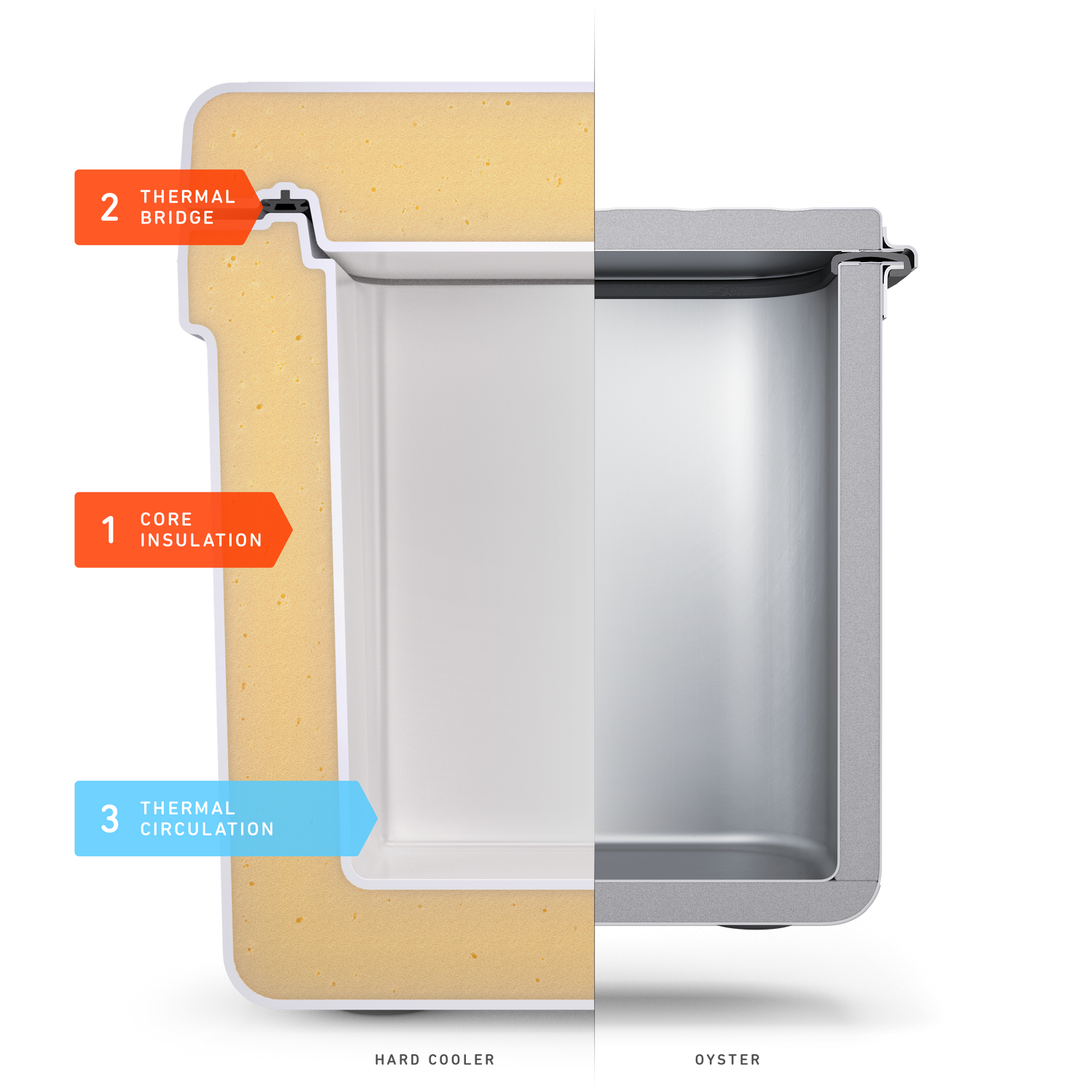 THE THREE THERMAL CHALLENGES
To radically improve the performance of traditional coolers, we identified three key thermal drivers. We believe optimizing these is crucial to moving the category forward.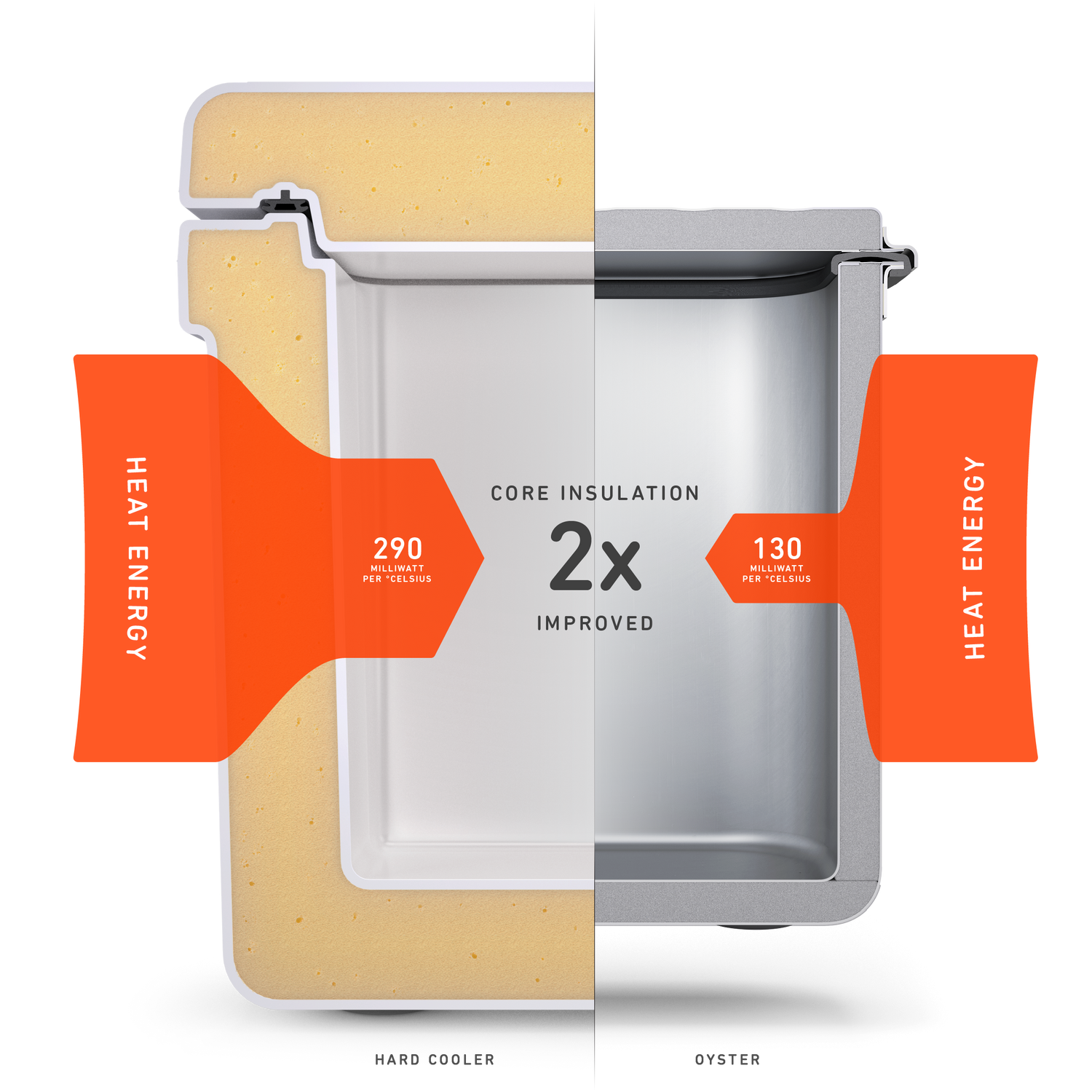 1. CORE INSULATION
A highly-insulating container wall limits heat transfer between the outside environment and the internal storage space.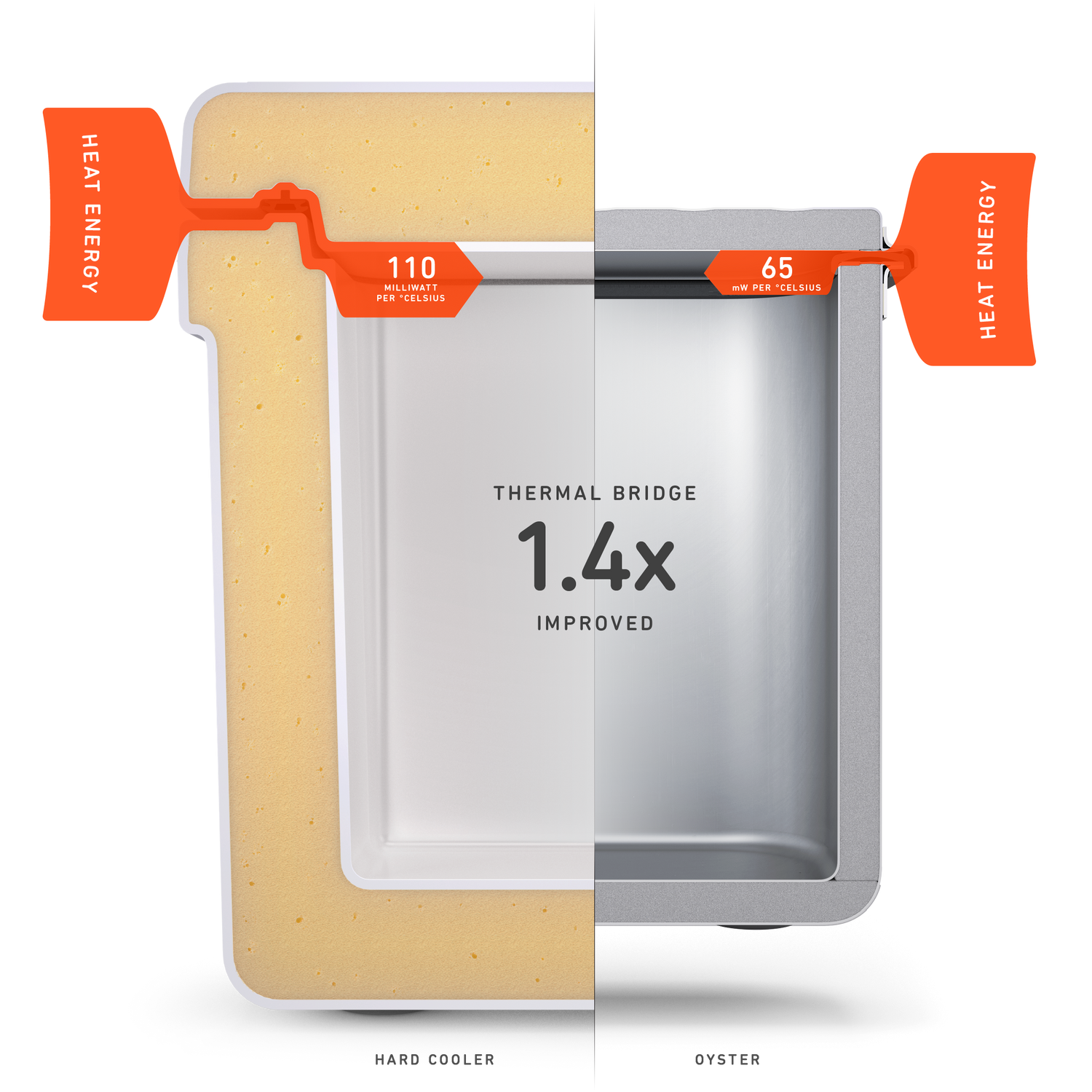 2. THERMAL BRIDGE
All containers have a physical connection between the inside and outside. Minimizing thermal conductivity between the two is critical to obtaining a high insulation cooler. 
TOTAL HEAT TRANSFER
The amount of heat blocked by the insulation and the thermal bridge represents a cooler's total insulating performance.  
A lower number for "Total Heat Transfer" is better, whether you are keeping drinks cold on a hot summer day or keeping a soup warm on a brisk winter night.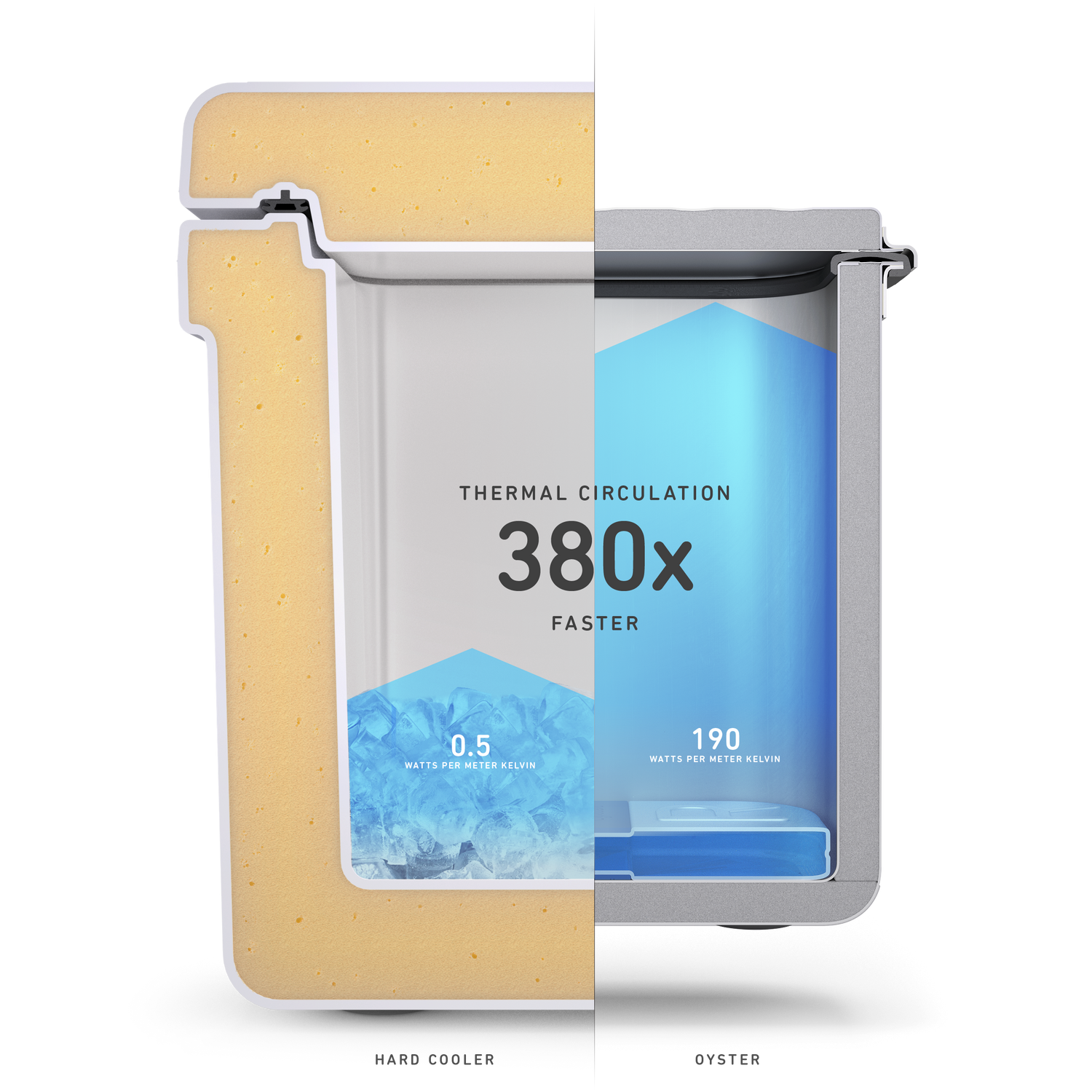 3. THERMAL CIRCULATION
The speed at which thermal energy is distributed within the cooler, affects how quickly the container achieves its target temperature, and how evenly the temperature is distributed within the cooler.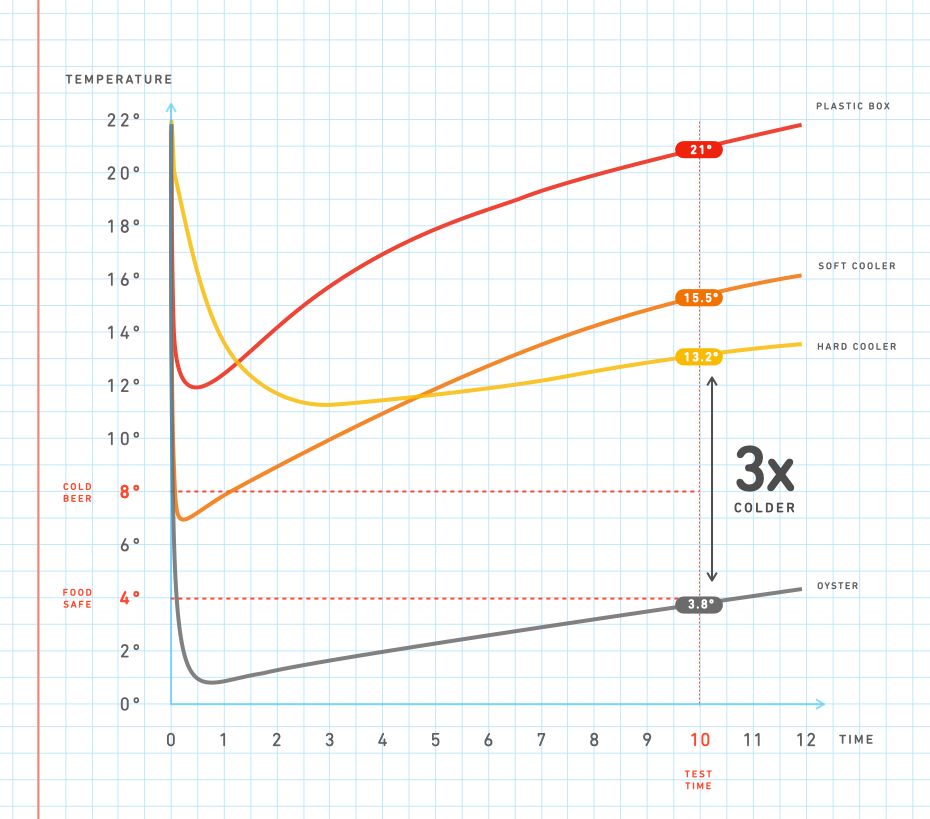 COLDER. LONGER.
The Oyster gets 3x colder than ordinary premium coolers and stays that way longer. You can travel farther, enjoy more and worry less!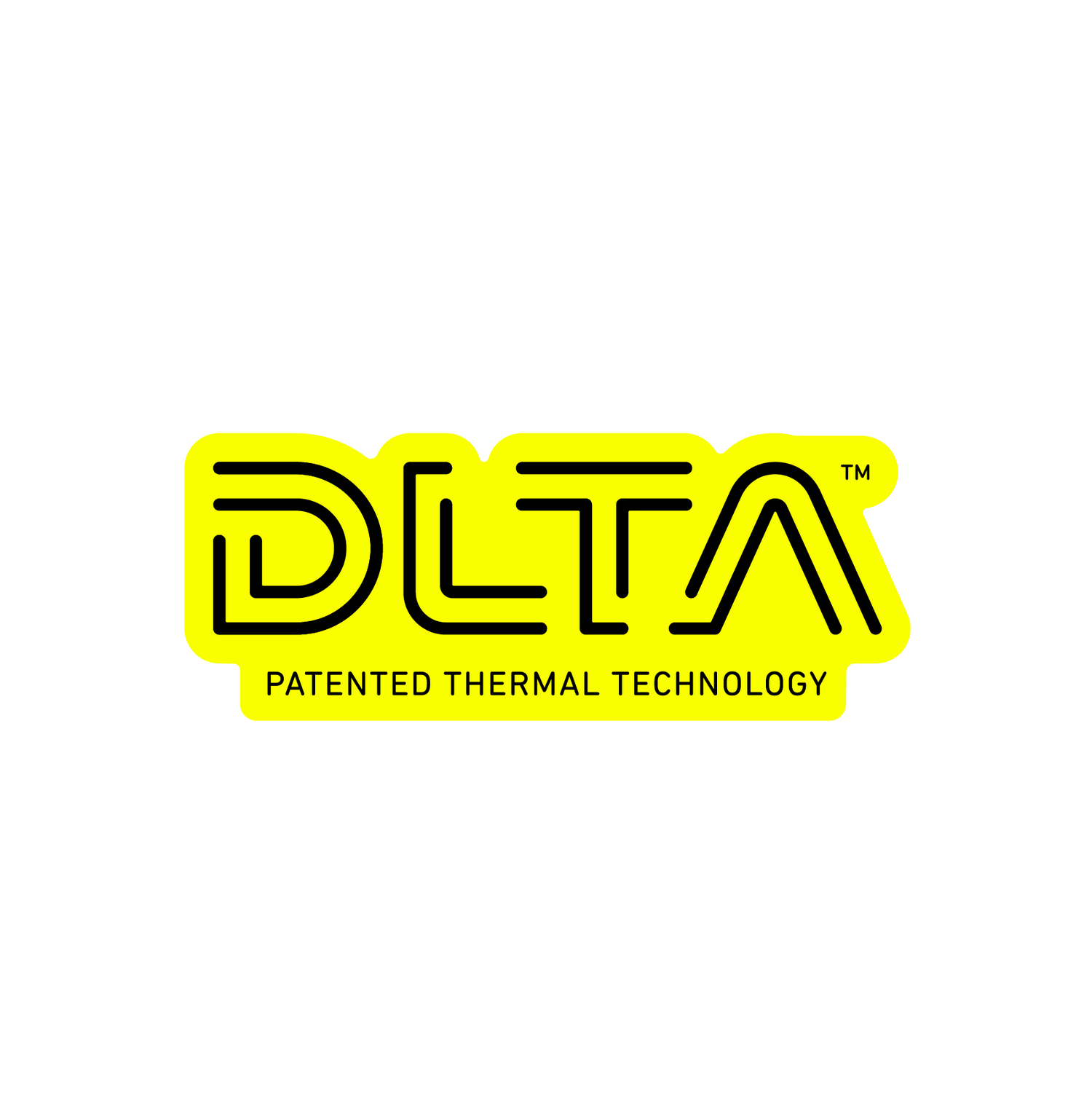 DLTA™ THERMAL TECHNOLOGY
This vacuum insulation technology is patented and revolutionary, but we don't see it limited to coolers. We believe it can be used for medicine, organ transports and many other purposes that will bring the world forward. Come with us, we've only just begun.